Add a Hotel/Resort Internship to your English language program.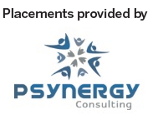 Great on-the-job training opportunity
Improve your communication skills for the workplace
Guaranteed wage and working hours
Add value to your resume and improve your employability
Description:
Workplace: Over four-star hotel or resort in Australia (Entire region of Australia)
Position: Housekeeping, laundry, kitchen hand, cook, F&B attendant
Guaranteed Wage: Minimum $21.38 (Before Tax, 10.5% superannuation)
Guaranteed Working hours: 500 hours for 6 months. Average 20 hours per week
Initial interview, revise resume, training for an interview offer information of hotel and position, orientation, arranging an interview with HR manager at hotel and following up the result of an interview provided by Psynergy Consulting.
Duration: Six months Internship program (Minimum five weeks study at BROWNS)
Start Dates: Normally between four and six weeks after successfully completing English learning program at BROWNS
Requirements:
Minimum Intermediate level of English or above when graduating BROWNS
Must follow BROWNS study plan
Minimum five weeks study at BROWNS
Valid working holiday visa for full time works for six months.
Available to move into entire Australia area
Submission of a completed BROWNS Hotel & Resort Paid Internship Application Form including your resume, a copy of passport and visa approval letter
Choose an English program: