Overview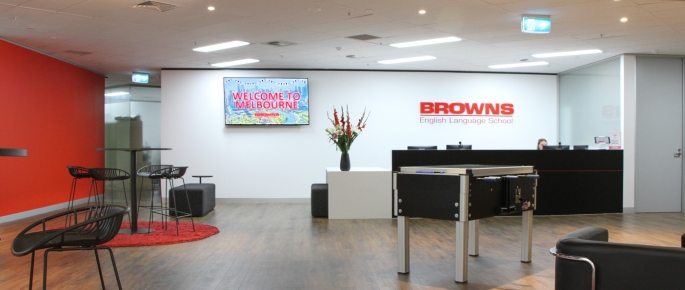 Melbourne Campus:
Facilities:
Prime Location: Our Melbourne campus is conveniently situated on Level 3, 30 Church Lane, right in the heart of Melbourne's city centre.
Modern Facilities: The campus boasts state-of-the-art facilities designed to provide students with an exceptional learning environment.
Spacious Classrooms: 16 spacious and well-lit classrooms are equipped with the latest technology, creating an optimal space for interactive and engaging learning.
Dedicated Study Areas: Quiet study zones and computer area are available for students.
Common area and Lounge: A comfortable student lounge area provides a space to relax and socialise.
Experienced Instructors: Learn from our team of experienced and passionate language teachers who utilise modern teaching methods to help you achieve language proficiency.
Diverse Student Community: Join an international community of learners, fostering cultural exchange and language immersion.
Easy Accessibility: The campus is well-connected with public transportation options, making it convenient for students to commute.
Social Activities: Engage in a variety of social activities, cultural events, and excursions organised by the school to further enhance language skills and create lasting memories.
Support Services: Our dedicated support team assists students with city information, school activities, accommodation recommendations, and more.
Discover the enriching experience awaiting you at the new BROWNS English Language School campus on Level 3, 30 Church Lane, Melbourne.