English Online
Learn English for free, from the comfort of your home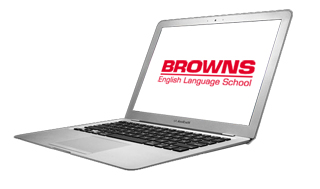 This section is for people wanting to improve and practice their English skills from the comfort of their homes. We have a wide range of tools for all the levels (Beginner to Advanced) of the English Language according to the Common European Framework of References for Languages (CEFR).
We encourage you to keep checking our Blog which is updated regularly with new English lessons and tips.
English Quizzes for all English Levels
We have 6 different types of quizzes available for all the 6 English levels defined by the CEFR: Beginner (A1), Elementary (A2), Pre-Intermediate (B1), Intermediate (B2), Upper-Intermediate (C1) and Advanced (C2). You can try all of them free, to determine your approximate English level. Please note that these quizzes are designed to provide you with an indication only – they may not accurately reflect your true English level.